Image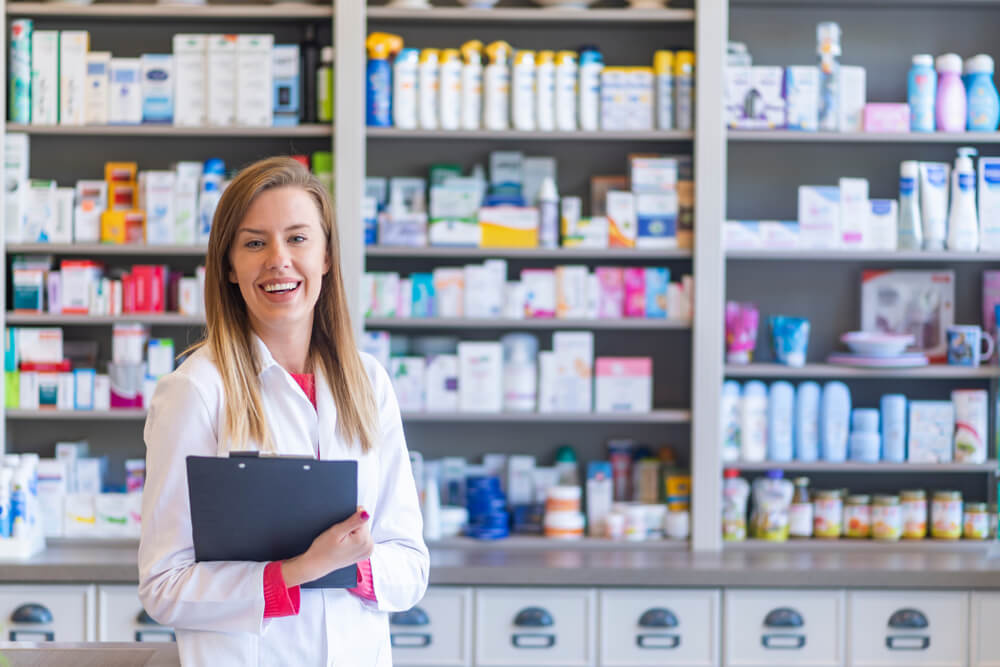 Pharmacists are held to the highest standard of care. A Doctor of Pharmacy degree, also known as a PharmD, opens up a world of career opportunities in various traditional and nontraditional settings. Pharmacists are essential healthcare team members, providing healthcare services that optimize patient care. They may work alongside medical providers, specialists, nurses, and social workers to focus on implementing patient-centered care. Pharmacy practice continues to evolve and respond to the changes in healthcare. And thanks to the ever-growing field of healthcare, many PharmD jobs are waiting to be filled.
What is a Doctor of Pharmacy?
To become a licensed pharmacist, you must earn a Doctor of Pharmacy degree from an accredited institution and pass the North American Pharmacist Licensure Exam (NAPLEX). Each state's Board of Pharmacy has additional state-specific requirements in addition to successfully completing a PharmD degree. Understanding and staying up-to-date on state rules is essential, especially if you plan to relocate at any point in your career.
Graduates of PharmD programs have extensive expertise in the relationships between disease processes and pharmacological interventions, research and development related to pharmaceutical sciences, and ethical and regulatory considerations for modern-day practice.
With a PharmD career, you can help enhance medication management and assure safe pharmacological outcomes. The expanding roles that pharmacists fill when working with an interdisciplinary healthcare team can include the following:
Assessing patient health.
Formulating a medication treatment plan.
Managing medication therapy and medication-related problems.
Providing patient education.
Coordinating medication management within healthcare services or systems.
How to Become a Doctor of Pharmacy
Most PharmD degree programs require at least two years of undergraduate college coursework or a bachelor's degree, followed by four years of professional pharmacy study.
PharmD program options include the following: 
6-year program

This track allows high school students who decide early on to pursue a career in pharmacy the opportunity to be admitted directly into the college of pharmacy. 
3-year program

This accelerated program is scheduled year-round and will enable students to complete the PharmD program in less time. This program typically requires a bachelor's degree or a minimum number of general education undergraduate credits in addition to specific prerequisite courses before admission.
4-year program 

This track includes four years of professional study leading to the completion of the PharmD program. Oftentimes, there is no coursework during the summer semesters. Admission into this track typically requires specific prerequisite coursework and a certain number of general education undergraduate credits or a bachelor's degree. 
Although most PharmD programs continue to be campus-based, several colleges offer distance programs with online coursework, campus immersions, and in-person practice experiences near the student's residence. 
Image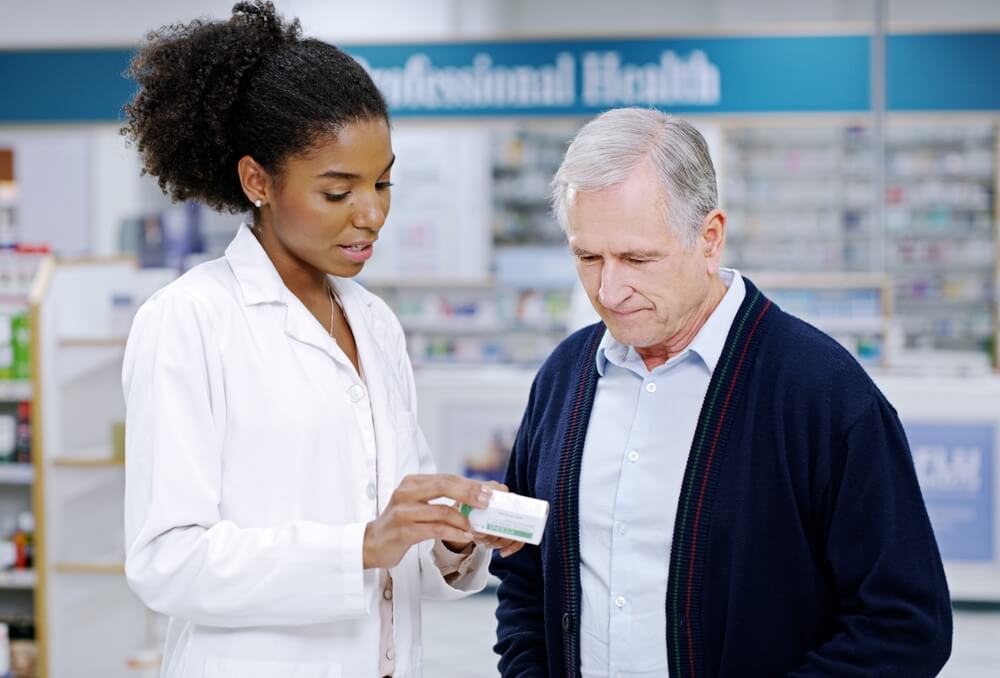 Why Pursuing a PharmD Degree May Be Right for You
PharmD careers can take you in many different directions. Jobs with a PharmD combine science, healthcare, computer technology, business, and counseling. PharmD careers offer a rare balance of autonomy and collaboration. A PharmD degree prepares effective problem solvers, independent lifelong learners, and leaders. A PharmD degree leads to opportunities in patient care, scientific research, and innovation. 
Here are three more reasons why a PharmD degree leads to a rewarding career choice:
A trusted profession
Pharmacists are consistently ranked in the top five of the most highly trusted professionals. Pharmacists are knowledgeable and are considered trained experts in research, policy, community care, and clinical practice. The public also views pharmacists as attentive to health-related services and care. A research brief reported that 51.8% of the country's population lives with at least one chronic condition, and 30% suffer from multiple chronic conditions. Due to the increasing rates of chronic disease and required medication management, there is even more need for PharmDs to play a pivotal role in collaborative disease management because of the complexities of pharmacological interventions, including polypharmacy.
Professional growth
Conventional PharmD careers, or "pharmacist clinician" roles, branch out in various work settings. There are pharmacies all over the country, and it is possible to transition into different positions to find the right fit. Some PharmD graduates choose to pursue optional post-graduate residency programs designed to bridge the gap between academics and practice. These residencies involve a competitive application process, are one year in length, and focus on generalist pharmacy practice with the option to apply for a second year that focuses on a specialty area. Residency programs are accredited by the American Society of Health-System Pharmacists (ASHP). Even without completing a residency, pharmacists can work in a wide variety of areas.
Examples of where pharmacists work: 
Community Pharmacy 
There are pharmacies in every city in the United States. Pharmacists ensure safe medication dispensing and patient counseling in the community, in either large, big-box retail pharmacies or smaller, privately owned local pharmacies.
Health Systems/Hospital Pharmacy 
Hospital pharmacists constantly review, collaborate, dispense, and evaluate to ensure optimal medication use for patients admitted into the hospital. In hospital settings with clinical programs that require intensive medication therapy, such as transplant programs, surgeries, and trauma centers, there should be 24-hour pharmacy services available. If this is not possible, a pharmacist remains available on-call. 
Long-Term Care Facilities 
Pharmacists ensure that medication is prescribed and dispensed safely for patients in nursing and skilled rehabilitation facilities and can assist with medication reviews and monitor patients' health over time. They may assist with establishing quality assurance programs for medication dispensing and care, evaluating and providing drug information, and developing medication delivery systems.
Ambulatory Care Pharmacy 
Pharmacists assist in managing medication regimens for patients with chronic ailments, such as diabetes, congestive heart failure, or psychiatric conditions. Often, the PharmD may focus on a specific population and manage the complexities of their pharmacological treatments. 
For example, in a Coumadin Clinic, pharmacists meet with patients and collaborate with the prescribers to keep patients' anticoagulation therapy on track (i.e., increasing the time it takes for blood to form a clot). The PharmD assesses and educates patients about dosage amounts, medication timing, and diet and lifestyle choices that may impact the medication's effectiveness or place the patient at risk for complications. 
Government Agencies
Pharmacists aid in clinical, research, and administrative roles in government units. Government units include the Department of Veteran Affairs, the United States military, and state Medicaid agencies. National emergency preparedness is another component of government pharmacy.
Research 
Pharmacists are involved in the drug discovery and development process for new medications and research their safe and appropriate use. Pharmacists in an academic setting or with a pharmaceutical company evaluate and analyze clinical literature and can assist with designing or monitoring research projects or clinical trials.
Regulatory and Legal
Regulatory affairs pharmacists contribute to regulations and guidelines for clinical trials and aspects of medical research. Agencies like the Food and Drug Administration (FDA) need pharmacists to assist with legislation and policy development. The Center for Drug Evaluation and Research (CDER) regulates over-the-counter drugs, prescription drugs, and non-medicinal products such as radiological devices, food and cosmetics, biologics, and tobacco products. Pharmacists collaborate with an assigned team to review data and approve medications for use along with required labeling, as well as monitor adverse event data during clinical trials and after FDA approval. If the risks of a drug outweigh the health benefits and have a negative impact, pharmacists play a role in ensuring warning labels are provided — including "black box warning" labels — or removing drugs from the market.
There are nontraditional PharmD careers, also noted as "pharmacist innovator" roles, which may be attractive to those wanting to leap to another health-related or marketplace setting. Roles beyond the traditional pharmacy settings include cosmetic pharmacy, informatics, and science/medical writing. The COVID-19 pandemic has accelerated the delivery of health services via telehealth, to which pharmacists have also adjusted. For example, recent changes in non-urgent healthcare protocols via telehealth have opened up opportunities for the provision of pharmacy services online and are projected to grow 31% by 2029.
Excellent salary and job security
Pharmacy is one of the most financially rewarding careers. The median annual wage reported in 2021 for pharmacists was $128,570. Pharmacists pursue continuing education opportunities not only because they are required to maintain their licenses but also because they are dedicated to providing quality care and staying up-to-date on new developments in the industry. 
Pharmacists are consistently in demand. The following factors confirm the relatively high level of job security with a PharmD career. 
The pharmacist's scope has expanded with opportunities to work in a broader array of practice settings.
Pharmacists are the experts who can safely dispense and make recommendations to manage the growing number of prescriptions. Statista reported that the number of medications dispensed totaled nearly 6.47 billion in 2021 compared to 3.95 billion in 2009.
Pharmacists can mitigate risks and promote positive outcomes from pharmaceutical, chemical, and medical developments. Pharmacists participate in developing policies and procedures related to applicable pharmacy standards, as well as in ensuring compliance with federal and state regulations. Pharmacists partner with providers and patients to determine whether new medicines can be beneficial. The FDA's Center for Drug Evaluation and Research approves a wide range of medications yearly. In 2021, it approved 50 new prescription drugs.
According to the U.S. Census Bureau, approximately 73 million baby boomers are approaching the age of 65. Older patients generally have more chronic conditions and complex drug regimens than younger adults, and pharmacists can aid in navigating these complex care plans.
Earn Your Degree with the University of Findlay
Let's recap. What does a pharmacist with a Doctor of Pharmacy do? As an integral part of the healthcare team and patient advocate, a pharmacist empowers individuals to manage their health and well-being. Pharmacists take pride in their work and know they are making a difference in the lives of those they serve.
Distance PharmD degree programs offer a flexible pathway to a rewarding pharmacist career. The University of Findlay Distance Doctor of Pharmacy (Distance PharmD) program is innovatively designed and delivered, demonstrates academic quality, and supports securing preceptors and practice sites for hands-on pharmacy practice experiences. Additionally, Findlay's Distance PharmD program offers dual degree options. Students can simultaneously pursue a Master of Business Administration (MBA) or Master of Science in Health Informatics (MSHI) in a distance format.
If you are interested in seeing what you can do with a PharmD, we invite you to consider Findlay's Distance PharmD program. The University of Findlay has gained a national reputation for providing quality, distinctive academic programs, and its graduates are highly sought after.
The University of Findlay Distance Doctor of Pharmacy program will prepare you for a successful career as a pharmacist.