The Role of Pharmacists in Healthcare Systems
Image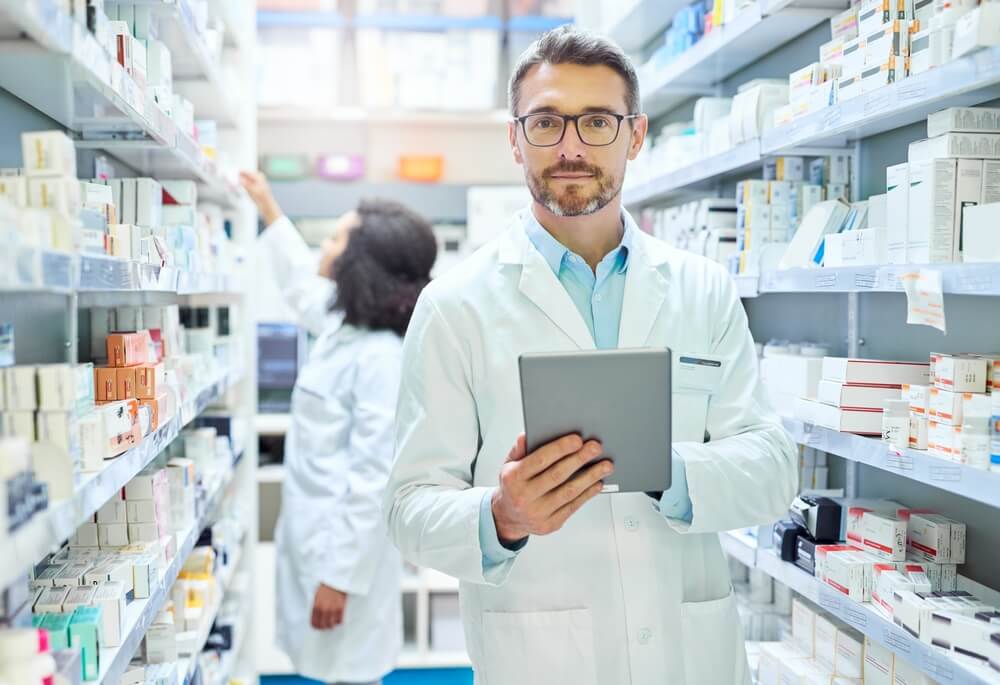 Pharmacists play a crucial role in healthcare systems worldwide where they work alongside other healthcare professionals and help ensure optimal patient care, medication safety, and improved health outcomes. In today's complex healthcare landscape, the role of pharmacists has evolved significantly beyond simply dispensing medications.
This blog will provide information regarding the vital functions and responsibilities of pharmacists within healthcare systems to better equip you to make important decisions about pursuing a career as a twenty-first century pharmacist.
An Overview of Pharmacy Practice 
The American Pharmacy Association defines the practice of pharmacy this way: "Pharmacists are trained to optimize medication use and improve population health outcomes. When pharmacists are a member of the health care team, they can help improve medication use and adherence, expand access to care, and reduce health care costs. Pharmacy practice is increasingly shifting from dispensing medications and counseling patients, to providing patient-centered, team-based care across a variety of health care settings."
As part of an interdisciplinary team, pharmacists support patients, families, and clinicians in understanding and managing pharmaceutical treatment plans. Pharmacy practice may include:
Assessment of patient health
Formulation of a medication treatment plan
Education related to pharmaceutical administration and management
Collaboration on medication-related problems
As a practicing pharmacist, effective care of patients is seen through activities such as:
Compounding and dispensing medications
Counseling patients regarding their drug therapy and any related therapy devices
Re-evaluation and adjustment of medicine-related care plans
Performing drug regimen reviews with patients to discuss their prescribed drugs and explain interactions among drugs 
Common Pharmacy Practice Settings
Licensed pharmacists can be found working in a variety of practice locations. You are most likely familiar with the role of pharmacists who work in health systems, hospitals, or retail pharmacies. In addition to these practice locations, pharmacists may be found working in:
Research positions
Clinic-based pharmacies
Governmental and non-governmental organizations
Veterinary medicine settings
Pharmaceutical companies
In each practice location, there are opportunities for pharmacists to make a difference in patient quality of life and healthcare outcomes, whether that is through direct clinical interaction or indirect connections, such as laboratory research and developments in the pharmaceutical industry.
Specialty Roles for Pharmacists
Because of the widespread influence of the pharmaceutical industry, there are many specific and specialized roles for pharmacists in healthcare systems. In addition to common pharmacy practice roles, pharmacists may hold positions in the industry such as:
Biomedical researcher
Toxicology pharmacist
Product development specialist
Marketing and pharmaceutical salesperson
Drug information associate
Quality control chemist
Pharmacists may also choose to work in academic settings to educate the future generation of pharmacists. Examples of academic pharmacy roles include:
Clinical preceptor
Residency or fellowship coordinator
Professor of pharmacodynamics or pharmacokinetics
Pharmacy practice researcher
Licensing examination moderator
Informatics is another fast-growing pharmacy specialty area. The Center for Disease Control (CDC) defines health informatics as "...the systematic application of information, computer science, and technology to public health practice, research, and learning." Some programs of study allow students to attain dual training in pharmacy and health informatics to prepare graduates to serve in pharmacy informatics roles including:
Pharmaceutical data analyst
Telehealth pharmacy provider
Clinical software development pharmacist
Clinical software integration specialist
Automation pharmacist
Provider of virtual pharmaceutical education
Image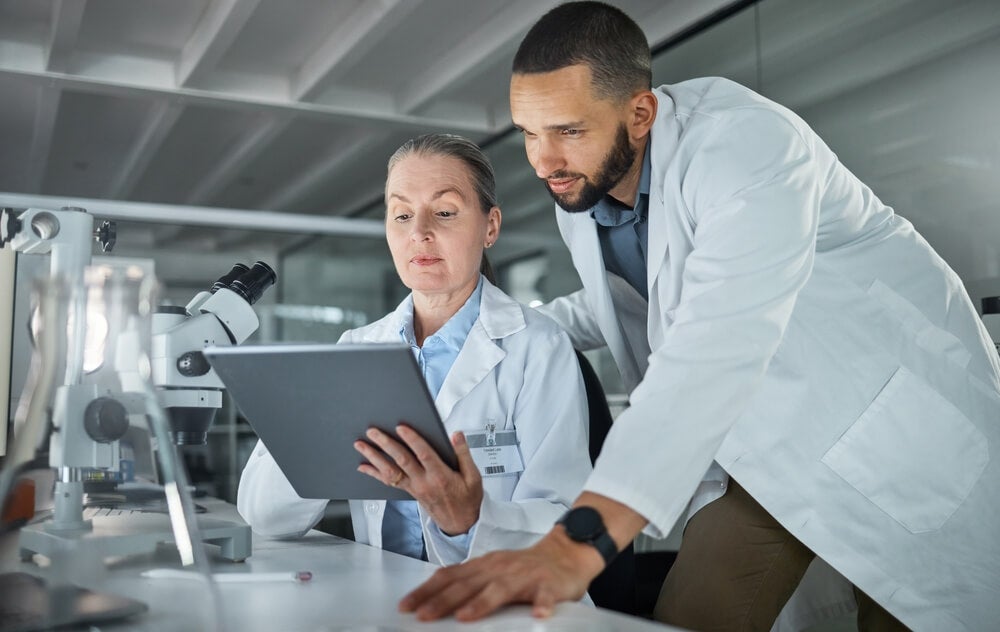 Skills for Successful Pharmacy Practice
There are also several personality traits and skills that successful pharmacists have that contribute to their passion for helping others in this highly scientific field. 
Clinical pharmacists are often required to focus in fast-paced environments where being both detail-oriented and team-oriented are essential skills. In the role of a practicing pharmacist, you may frequently engage in collaboration across disciplines in the medical field. A combination of an analytical mindset, a focus on teamwork, and the desire to help others can be helpful for success in this role. The ability to multitask while focusing on detail, coupled with good communication and interpersonal skills, allows pharmacists to interact effectively with patients, co-workers and other medical personnel.
Empathy and curiosity are also beneficial skills for pharmacists to have, particularly in patient-centered and research-based roles. Familiarity with local laws and pharmaceutical regulations is necessary for pharmacists who prioritize patient safety and wellness. 
Pharmacy is a challenging field. Innovations in medication require dedication and commitment to scientific research. Roles in the development and testing of drug therapies are especially fitting for those who enjoy problem-solving and are motivated by the opportunity to impact the lives of others. 
Ethical Principles for Pharmacy Practice
Pharmacists have an ever-expanding role in today's healthcare system where the highest ethical standards are essential. Quality assurance positions within pharmacy development help safeguard the public from harm. 
Principles of medical ethics guide the practice of pharmacy. These include principles of: 
Autonomy (respecting the patient's right to make decisions)
Maleficence (avoiding injury or harm to another)
Beneficence (promoting what is good and beneficial)
Justice (treatment of people with equality and fairness)
Respect (Holding the values and abilities of colleagues and other health professionals in high regard) 
A pharmacist must display professional integrity. The faculty mentors who train pharmacists in the values of honesty and accountability truly care about the far-reaching effects of the profession on human lives and recognize the importance of instilling and demonstrating these values during training. When looking for a quality pharmacy program, it is essential to consider how the required values of ethical pharmacy practice are exemplified through the mission and design of the curriculum. 
Pharmacists are knowledgeable in the areas of biomedical and pharmaceutical science, but they are also adept at applying this knowledge to real-world scenarios. As patient advocates, pharmacists need a keen ability to critically think through specialized information and complex scenarios to make ethical decisions. 
Next, let's examine the professional qualifications and educational topics that prepare pharmacists for meaningful influence within the healthcare system. 
Education and Qualifications for the Pharmacist Role
Pharmacists are academically and experientially prepared to uphold the highest standards of care with both the undergraduate pharmacy courses and when pursuing a Doctor of Pharmacy degree. Topics of study in a pharmacy curriculum include anatomy, chemistry, biochemistry, microbiology, immunology and statistics, which are directly linked to pharmacy practice. A doctor of pharmacy (PharmD) program also includes behavioral, social, and administrative pharmacy sciences along with professional experience in pharmacy practice. The curriculum combines top-notch classroom teaching with early experiential learning to help students apply pharmacy concepts and knowledge in practical ways.
Licensed pharmacists are also required to pass certain examinations to qualify for practice. The process for licensure as a pharmacist following completion of a pharmacy doctorate program is regulated at the state level. There are differences among states, but all states require licensed pharmacists to have passed the North American Pharmacist Licensure Examination (NAPLEX). 
Because pharmacists are required to operate within rules and regulations for safe and effective practice, many states also require pharmacists to pass the Multistate Pharmacy Jurisprudence Examination (MPJE). Details on processes and pharmacist qualifications for each state are available on the National Association of Boards of Pharmacy (NABP) website. 
Some states require additional training hours after graduation from an approved pharmacy program. If you are looking for the right program, the University of Findlay offers a flexible pathway toward a rewarding career as a pharmacist. 
Achieve Your Goals with the Distance Doctor of Pharmacy Program at University of Findlay
The pharmaceutical industry is continually working to research and create safe and effective therapies to treat and prevent disease. This is true both in the public health sector and in nearly all general and specialty healthcare service areas where pharmaceutical intervention can be practical and advantageous.
Pharmacists contribute to patient well-being through a combination of scientific research and innovation, and the curriculum at the University of Findlay applies innovation in the PharmD curriculum delivery.
The program is accredited by the Accreditation Council for Pharmacy Education (ACPE) and can be completed in 4 years (9 semesters). The program includes:
Online coursework (synchronous and asynchronous)
Three on-campus immersions (one week each)
Experiential learning in clinical settings. 
A degree from the University of Findlay can help you achieve your goal of becoming a pharmacist or researcher in the pharmaceutical industry. For more information on how you can take the next step, visit the Distance Doctor of Pharmacy program page today to get started.