What's the Difference Between a PharmD and an RPh?
Image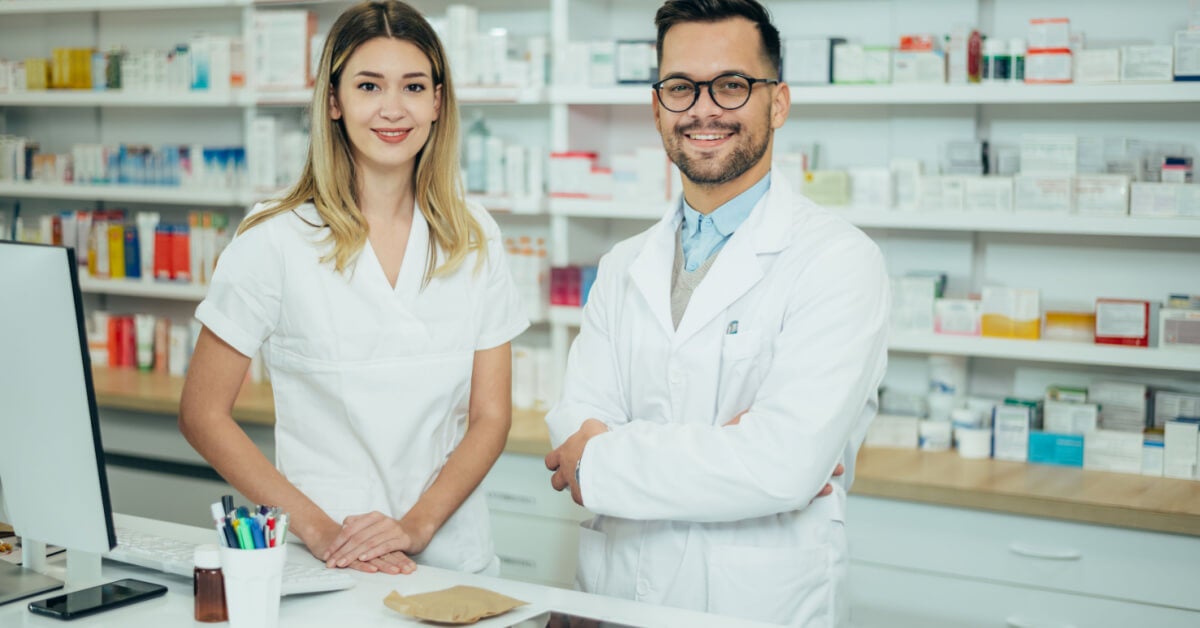 Pharmacists are crucial members of the healthcare team who strive for the highest level of patient care. Collaborating with medical professionals, specialists, nurses, and social workers, pharmacists contribute to patient-centered care. As healthcare advances, pharmacy practice adapts to meet the changing needs. Pharmacy is a field that provides a range of career opportunities for individuals with different levels of education and expertise. 
Two of the most common titles in the field are Registered Pharmacist (RPh) and Doctor of Pharmacy (PharmD). In this blog, we will explore the differences between a Registered Pharmacist vs. a PharmD, the roles and responsibilities of RPh vs. PharmD professionals, and the career tracks available for those who pursue an education in pharmacy.
What is an RPh?
An RPh is a professional who is registered with one or more state boards of pharmacy to practice as a pharmacist. This term categorizes those legally allowed to practice pharmacy after having passed the necessary licensure requirements, such as an appropriate degree from an accredited program as well as additional licensure examination. Professionals can be considered a B.S.Pharm, RPh, a BPharm, RPh or a PharmD, RPh, based on their educational pathway.
Prior to 2006, pharmacists needed to earn a BSPharm to practice pharmacy as an RPh. Today, professionals must obtain relevant educational experience, pass a board exam, and often a state law exam, in order to be granted a license to practice pharmacy and become an RPh. 
RPh vs. PharmD: What's the difference?
The PharmD or Doctor of Pharmacy degree is a doctorate degree that professionals earn over a number of years. This degree is a professional prerequisite for all graduating pharmacists to practice in the United States. After earning their advanced degree, graduates must pass national and state board exams, and be granted a license to practice pharmacy as a "Registered Pharmacist (RPh)". 
What do RPhs do?
Registered Pharmacists are licensed to dispense prescription medications, provide drug therapy management, and offer patient care services. They work in various settings including hospitals, clinics, and pharmacies, and collaborate with other healthcare providers to ensure patients receive safe and effective medication therapy. They also educate patients about their medications and their potential side effects, and they also monitor drug interactions and adjust dosages as needed.
Registered pharmacists (RPhs) typically do the following:
Dispense medications prescribed by doctors and ensuring their accuracy and safety.
Provide instructions to patients on how to take their medications and answer their questions about dosage, side effects, and interactions.
Collaborate with healthcare professionals to ensure appropriate medication therapy and to address medication-related issues.
Monitor patients' health and medication use to identify and prevent potential health problems.
Compound medications and prepare sterile products when needed.
Maintain- accurate and complete patient and medication records.
Ensure compliance with regulations and guidelines related to medication storage, handling, and dispensing.
Provide medication management services, including medication therapy management, disease state management, and medication reconciliation.
Participate in patient education and health promotion activities.
Manage the pharmacy's inventory and ordering medications and supplies as needed.
Where do RPhs work? 
RPhs can work in various settings including hospitals, community pharmacies, mail-order pharmacies, and government agencies. In these settings, they play a crucial role in ensuring that patients receive the correct medications, dosage, and instructions for use. They also monitor patients for potential drug interactions and side effects and work closely with healthcare providers to optimize medication therapy.
Hospitals
Hospital pharmacists work together to ensure that patients receive the correct, best medications. This means they painstakingly dispense and distribute medications and constantly assess patients' status. In hospitals with intensive medication programs, like transplant programs, surgeries, and trauma centers, it's best to have pharmacy services available 24/7. If that's not feasible, an on-call pharmacist should be available.
Community Pharmacy
In the United States, pharmacies offering safe medication dispensing and patient counseling services can be found in most cities. These pharmacies can either be located in large retail stores or in smaller, locally owned establishments.
Mail-order Pharmacies
A mail-order pharmacy is a type of pharmacy that delivers prescription medications to patients through the mail. In this setting, the pharmacist is responsible for verifying prescriptions, dispensing medications, providing patient counseling, and ensuring that the medications are shipped safely and securely to the patient. Additionally, pharmacists in mail-order settings may also be responsible for managing medication inventory and collaborating with healthcare providers to ensure that patients receive appropriate care.
Government Agencies
Working as a pharmacist in a government agency involves providing medication and healthcare services to patients in public institutions like hospitals, clinics, and prisons. They may also be involved in policy-making, quality control, and drug management. The job can be rewarding as pharmacists contribute to the public's well-being; it can also be challenging due to the high volume of patients and regulations.
Image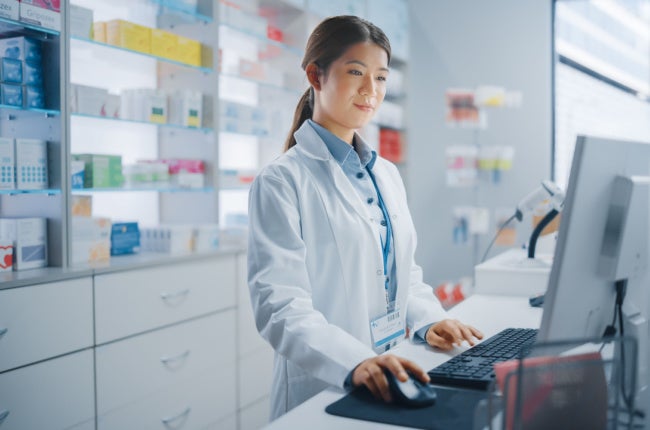 What is a PharmD degree?
A PharmD, or Doctor of Pharmacy, is a professional degree program that prepares individuals to become licensed pharmacists. This program involves a comprehensive curriculum that covers topics such as pharmacology, drug therapy, patient care, and healthcare systems. After completing the program, graduates are eligible to take the North American Pharmacist Licensure Exam (NAPLEX) and become licensed pharmacists. PharmD graduates have the option to enter the pharmaceutical industry, academia, or private and public sectors where they contribute to the development of new medications and drug therapies.
How long does it take to complete a PharmD degree?
The PharmD program typically has three options: a 6-year program for high school students who want to pursue a pharmacy career, a 3-year accelerated program for students who have a bachelor's degree or a minimum number of general education undergraduate credits, and a 4-year program that requires prerequisite coursework and a certain number of general education undergraduate credits or a bachelor's degree.
What coursework can someone expect in a PharmD program?
A typical PharmD program includes both introductory and advanced concepts to prepare graduates to pass their exams and complete practical hours in the pharmacy field. For example, students will learn about nuclear pharmacy, toxicology, neonatology, cardiology, drug information, compounding, and infectious disease. Additionally, students will enter hands-on laboratory courses with case-based sessions and later complete rotations for advanced institutional or general medicine, ambulatory or advanced community pharmacy, or special populations. The following represent sample courses one can expect to complete in a PharmD degree:
Introduction to Physical Pharmacy and Pharmaceuticals
Pharmacy Practice Skills
Application of Pharmacy Practice
Advanced Pharmacy Practice
Discover the PharmD Degree at the University of Findlay
Now that the differences between a Registered Pharmacist and a PharmD have been explained, it is hoped that this information will be helpful to those who want to pursue coursework leading to a career in pharmacy. If you are interested in pursuing a PharmD degree, consider the University of Findlay Distance Doctor of Pharmacy (Distance PharmD) program. The program is designed for distance learners and allows students to complete 100% online didactic coursework, synchronous or asynchronous, alongside one-week campus immersions. Furthermore, online learning will enable students to pursue an MBA or MSHI alongside the PharmD program. 
If you are interested in seeing what you can do with a PharmD, we invite you to consider Findlay's Distance PharmD program.